Articles written by us for you, Happy Planting!
Topic: Barberry
Aug 2, 2023
Planting in zone 7.
We absolutely love living and growing our plants in USDA planting zone 7.  We are so lucky in that we can plant almost any time of the year, even in the dead of winter. Here in planting zone 7, our soil rarely freezes therefore we are lucky enough to have root growth throughout the fall and winter. Cool season root growth helps our new fall or winter plantings survive the following summer season.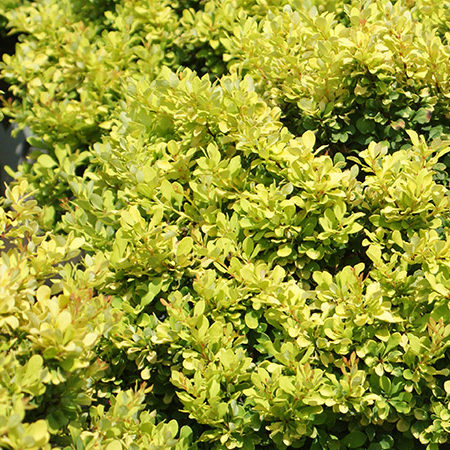 Aug 25, 2019
Friday Feature Plant: Tiny Gold Barberry
Tiny Gold Barberry is a powerhouse of color in a tiny package. Little gold leaves cover the rounded habit plant for 10 months of the year!  Leaves gain best color in full sun, though this dwarf shrub also will tolerate partial sun with yellow green leaf color.
Back