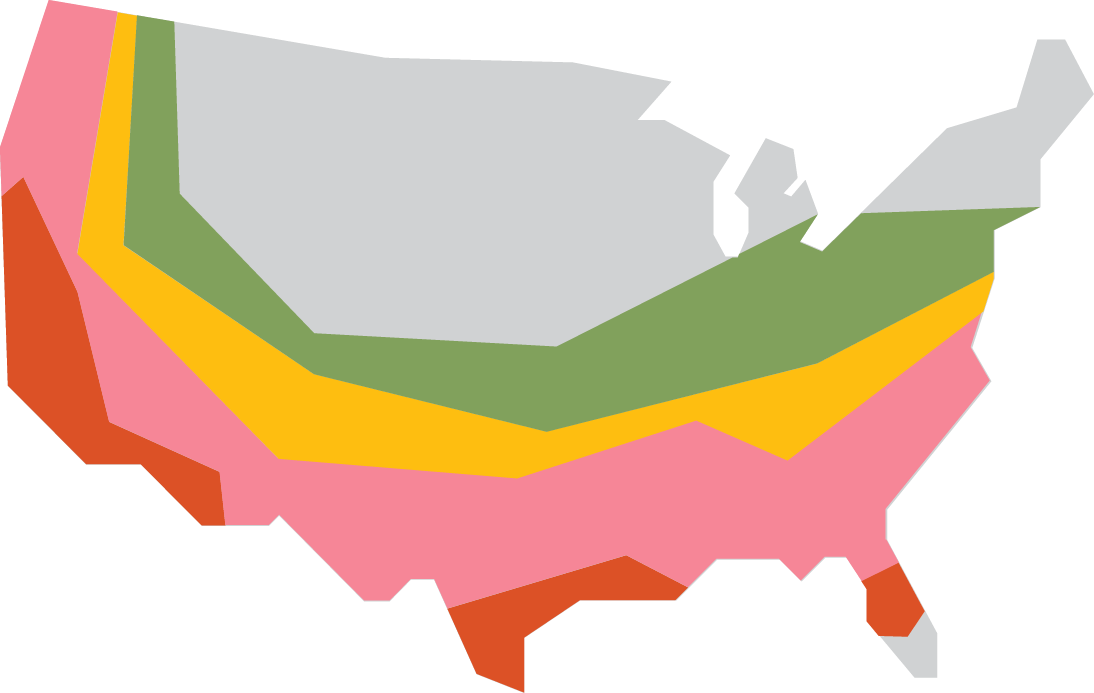 Flower Season:
Early Spring
Sun:
Full sun to part shade
This plant is suitable for the low temperates below:
-10 to 0
6
-23.3 to -17.8
The Distylium family of shrubs are relatively new to the market. They have become go to foundation plantings used to replace several problematic shrubs. When I'm talking to my customers, I tell them Distylium can handle shade, sun, dry, wet, good and bad soil. Blue Cascade is great as a four foot hedge along fences and as foundation plantings in the front of a house. I especially love planting something very red or very yellow in front of these, examples include Candy Corn Spirea or Crimson Fire Loropetalum.